The 6 advantages and benefits of team building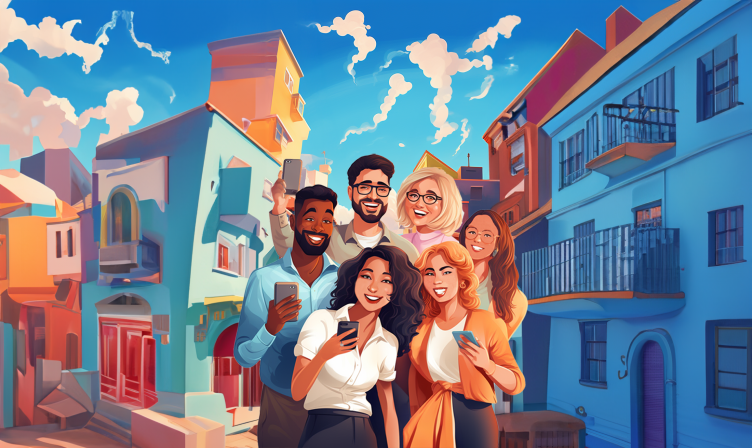 Why organise a team building event?
A team building will help your company to increase the well-being of you and your colleagues by consolidating the employee/employer relationship.
"A team building is an opportunity to get to know your colleagues, to strengthen the bonds between employees but also to develop several team skills through an entertaining activity outside the usual work environment."
According to the AGEFI study, "companies increase their efficiency by 30% by organising a team building"!
So, there's no reason to hesitate about organizing a team building activity in your company 😉 And if you still have any doubts, let us explain the advantages and benefits of team building in more detail. 👇🏻
1 - Improving communication - Avoiding conflict
It can be difficult to operate peacefully in the workplace if communication between colleagues is poor. As you may have guessed, conflicts between colleagues can lead to plenty of problems, including efficiency and motivation.
Games and other activities organized for team building purposes are particularly helpful in communicating with colleagues. It helps to get in touch with each other, to discuss and interact about the activity itself, and then to debrief it.
There may even be round tables organized around a sensitive topic to defuse a conflict and ease tensions, for example.
2 - Promote team cohesion
Team building can help you or your team to break the ice more easily and to feel more integrated thanks to the activities organized.
It also allows colleagues who don't always work together, or who may struggle to work together, to approach their relationship from a new angle and to (re)discover each other. Starting out on a new footing in a neutral and fun environment could lead to a better quality of work afterwards.
Team activities create bonds between employees and sometimes even lead to friendships.
3 - Discovering and using each other's skills
Through games, sports activities, talk shows or any other type of activity organized for a team building event, your colleagues will develop skills that, at first glance, may seem insignificant, but once acquired and transposed to the professional environment, can be real assets!
For example, in many games you can work on your memory, concentration, patience or resilience: skills that will make all the difference in teamwork.
4 - Stimulating and motivating colleagues
Getting out of the office and letting loose with the people you work with 5 days a week is essential. It is important to be able to show who you are outside of work too.
Organizing a fun and enjoyable activity for your colleagues is also a way of thanking them, recognizing their work and the commitment they put into it.
5 - Give a better image of your company
Yes! For future employees and, above all, for your current employees, knowing that fun and entertaining moments will be planned, motivates and attracts!
6 - Having a good time with colleagues
Quite simply, the primary goal, even if it comes last in our list, is to have a good time with colleagues!
Share an experience, a game, a trip... Laughing, relaxing, meeting new people: this is also what you should look for when organizing a team building event!
An idea for your next team building activity?
A complete team building experience 🤝
Riddles in the city, various challenges, fun facts and anecdotes about the places, buildings and monuments encountered: your adventure will be as fun, entertaining and touristy as it will be competitive!