What is a team building activity?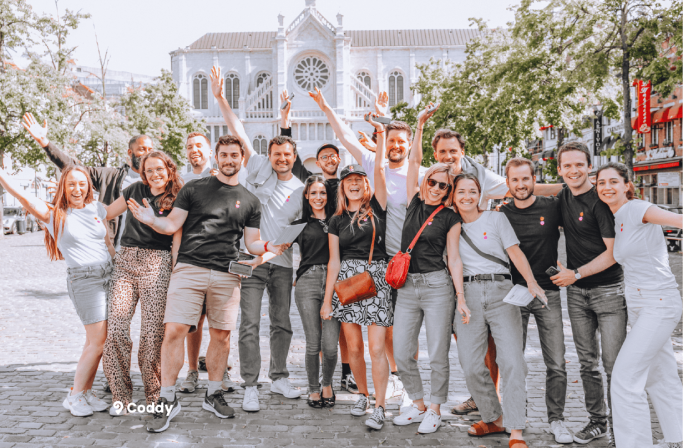 The definition of team building could be the following:
"A team building is an activity organised to strengthen the bonds between team members, improve communication and collaboration, and achieve a common goal. It can be a sports event, a nature outing, a role play, a group challenge, etc. The aim is to develop team cohesion, self-confidence and trust in others, and to foster motivation and job satisfaction."
Which activity for a team building? 🤷🏼‍♀️
There are many activities for team building, depending on the objectives and interests of the team. Do you want to improve communication, strengthen relationships between employees, develop team trust or something else? First, decide what you want to achieve by organising this activity.
Here are some ideas for team building activities to organise:
Outdoor adventure games, such as zip line, hiking, etc.
Puzzle solving games, such as escape room,

escape games

, treasure hunt, etc.
Culinary workshops, such as cooking dinner together or a cooking class.
Personal development workshops, such as meditation or breathing sessions.
How to run a team building event? 🤔
To find out in detail the steps to follow to carry out a team building, we invite you to read our article, follow the link below. Here is a summary of the steps to follow:
Define the objectives 🚩
Evaluate your resources💰
Select an activity ✅
Plan the details 📝
Communicate with the team 🗣
Prepare the activities 🧩
Carry out the event 💪
Evaluate the results 📈
By following these steps, you'll have a successful team building event that will help your team communicate better, work more effectively together and strengthen the bonds between employees.
As mentioned earlier, team building activities are designed to improve communication, cooperation and problem-solving in teams. The aim is to help strengthen team dynamics and build a positive and supportive work culture.
Organising a team building activity with colleagues or employees regularly is therefore a good way to improve the work in the company and the relationships between colleagues.
Organise your team building activity with Coddy 🧩
Take part in the battle of the millennium with your colleagues and try to lift the Trophy of the Tribes! 🏆
Play with us !
Looking for an original and fun activity for your next team building? Here's why Coddy will be your best choice!👇