Why team building with Coddy?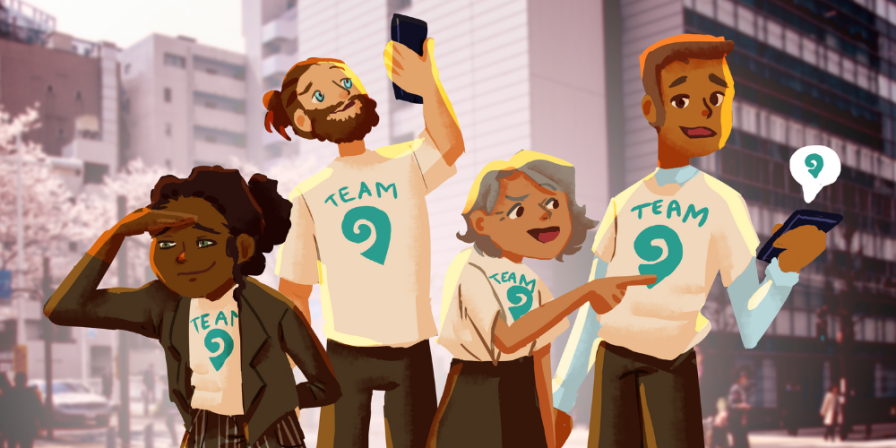 Organise an urban adventure for your next team building activity!🤝
Why opt for an urban Escape Game as a team building activity?
To promote team cohesion
To recreate a group dynamic
To discover the city in a different way
To rack your brains in a playful way
To improve problem-solving skills
To strengthen communication within the team
Do you want more? Here are 5 more undeniable advantages of organizing your team building with Coddy!
Think outside the box and push it 🧠
If you want to succeed, you'll have to dig your brains out!
Don't be too impulsive: you'll get far together as a team if everyone contributes and leaves room for others to work on the problem.
All this will also help you to think more deeply at work, because the more you and your colleagues stimulate your brain, the more your memory will be facilitated and your logic worked on.
Your performance will improve 💪
Many kilometres to cover, a large number of riddles to solve, with a tight timing to succeed in your mission. What better way to train yourself to be more efficient, while having fun?
You will learn patience ⏳
Patience is not an innate gift, but everyone can work on it. It is essential if you want to do a good job with your team.
Here too, arm yourself with patience to find the way out.
You will learn to persevere in a different and more fun way, so you will be motivated!
Your imagination will be stimulated 💭
Imagination and creativity are two equally important qualities in the workplace.
Our games will immerse you and your colleagues in a new world, to which you will have to imagine belonging for the duration of the adventure. You will also need to be creative to get through our riddles!
Your sense of humour will be cultivated 😜
At Coddy's, we like to express ourselves with a touch of sarcasm and tease our players with little jokes. Self-deprecation is an interesting quality to have at work. It allows us to take remarks less to heart, to be less sensitive in the end!
It is played with a smartphone (one or more per team): no need for additional equipment
The games are available in several languages, and each player chooses his own!
You can start whenever you want, which is very practical when you have to move large groups!
So don't wait any longer to get your instant online quote and get in touch with our account manager to organize the best team building activity of your life!😇